Staging Nation Statist Self-Identity in Jaramogi Odinga's Not Yet Uhuru (1967)
Keywords:
civic nationalism, staging, nation statist
Abstract
This article argues that an autobiographer, at the time of writing about self, is aware of existing public perception about who s/he is. The construction of self in the autobiography is therefore a form of staging self as an interplay between knowledge of self against nuanced public understanding of the autobiographer and circumstances which produce him. The paper employs Istvan Dobos's argument on autobiography as a staging of self to analyse how Oginga Odinga constructs self in his Not Yet Uhuru. The paper is also informed by Craig Calhoun's theory of nationalism particularly his arguments on the construction of civic nationalist identities. The paper relied on close reading of the text to evaluate how the autobiographical self-constructs self-relative to his thematic thrust a well as relative to other characters in the text. However, insights of the context which informed the autobiography were gleaned by extrapolating other secondary texts.
Calhoun, C. (2007). Nations Matter: Culture, History, and the Cosmopolitan Dream. London & New York: Routledge.
Dobos, I. (2010). Autobiographical Reading. Spectrum Hungarologicum, Vol 3. Helsinki: Faculty of Humanities, University of Jyvaskyla. Retrieved from https://www.jyu.fi/hungarologia
Lejeune, P. (1982). The Autobiographical Contract, in T, Todorov (ed). French Literary Theory Today. Paris: Cambridge University Press.
Odinga, O. (1967). Not yet Uhuru. Nairobi: East African Educational Publishers Ltd.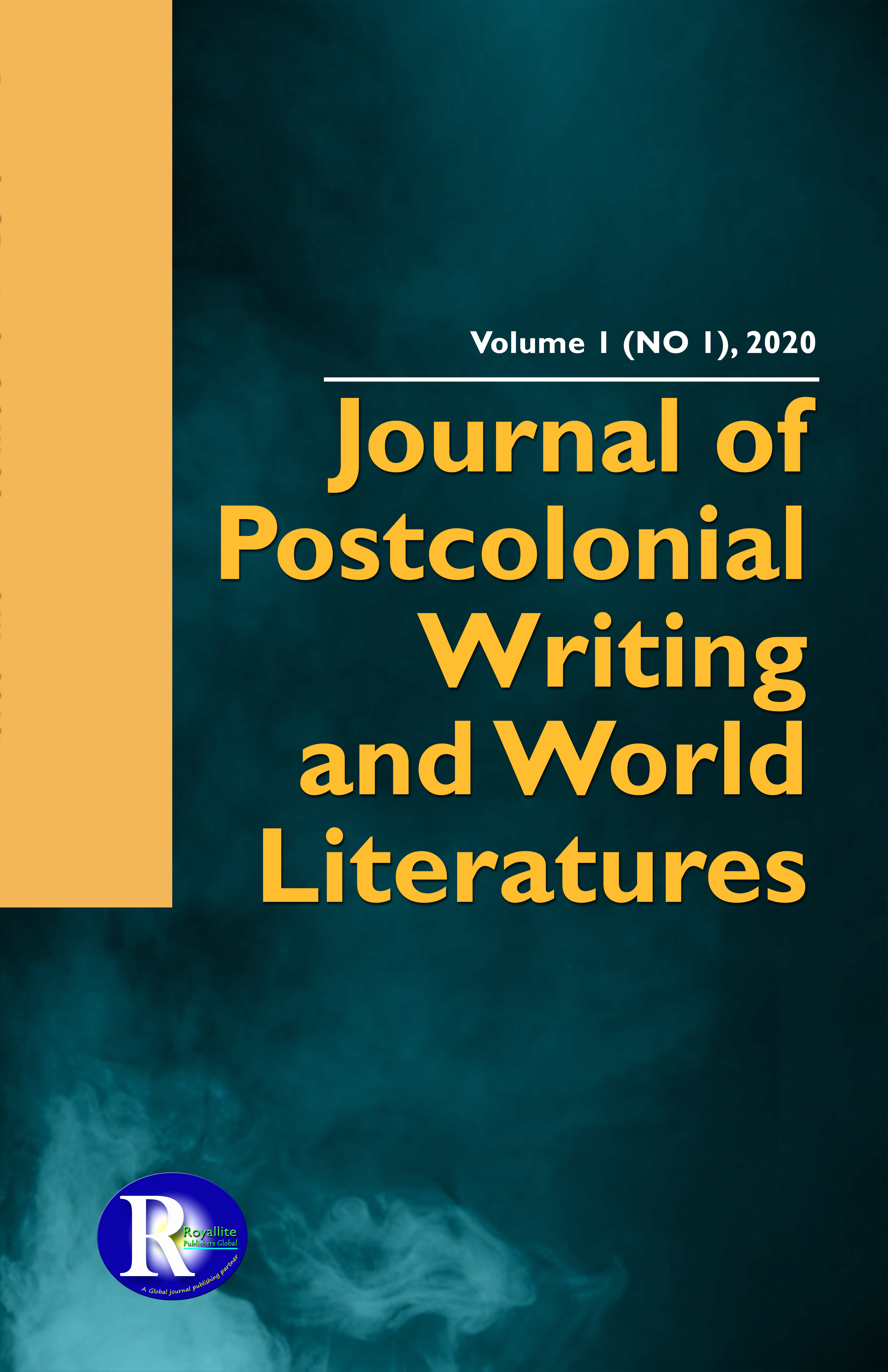 How to Cite
Nyandoro, G. O. (2020). Staging Nation Statist Self-Identity in Jaramogi Odinga's Not Yet Uhuru (1967). Journal of Postcolonial Writing and World Literatures, 1(1), 49-64. Retrieved from https://royalliteglobal.com/world-literatures/article/view/119
Copyright & Licensing
This open-access article is distributed under a Creative Commons Attribution (CC-BY-NC-SA) license.
You are free to: Share — copy and redistribute the material in any medium or format.
Adapt — remix, transform, and build upon the material for any purpose, even commercially. The licensor cannot revoke these freedoms as long as you follow the license terms. 
Under the following terms: 
Attribution — You must give appropriate credit, provide a link to the license, and indicate if changes were made. You may do so in any reasonable manner, but not in any way that suggests the licensor endorses you or your use. 
No additional restrictions You may not apply legal terms or technological measures that legally restrict others from doing anything the license permits.
Most read articles by the same author(s)